Welcome To Three Trees Landscaping, Inc.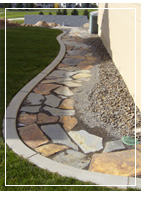 Thank you for your interest in Three Trees Landscaping in Post Falls, Idaho. Three Trees Landscaping specializes in commercial landscaping and maintenance as well as residential landscaping and maintenance in Coeur d'Alene, Post Falls, Hayden, Rathdrum and Athol. If you are looking for a professional landscaper in North Idaho, we would love to be your choice for your landscape construction and lawn maintenance. We are also licensed, insured and bonded to work in Washington. If you live in the Liberty Lake or Spokane Valley area, we would be happy to discuss your landscape needs with you. Please take a moment to view our work and learn more about why Three Trees Landscaping in Post Falls is the right choice for you and your property.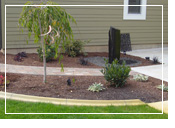 Three Trees Landscaping can help you plan a new yard or make changes to an existing yard. We are qualified and experienced in all phases of landscape construction. From grading, sprinkler installation, planting shrubs and trees, and adding planting beds with bark or rock to decorative items such as landscape lighting, water features and paver patios and walkways.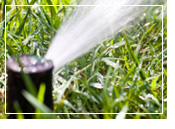 Three Trees Landscaping in Post Falls and Coeur d'Alene have the professionalism and experience to address all your sprinkler system needs. We can install new sprinkler lines or move/delete existing sprinkler lines, repair any broken heads, valves or lines, and make adjustments to correct any water coverage issues such as dry spots or over spray. We can perform a certified backflow assembly test (required annually per Idaho State) , activate and turn on your system in the spring and do sprinkler winterization and blow outs in the fall.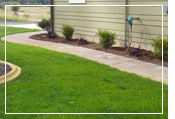 Three Trees Landscaping in Coeur d'Alene and Post Falls specializes in lawn maintenance. Some of our most popular services include aerating and dethatching, fertilizing, weed removal and mowing, edging pathways and driveways, and trimming shrubs and small trees. We can also provide spring and fall clean up of debris and leaves. Contact Three Trees Landscaping today to inquire about weekly lawn maintenance.